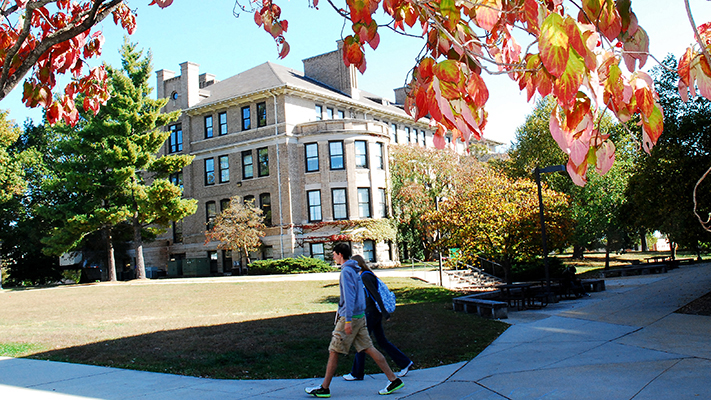 Ever get curious about the people behind the names for campus buildings and athletic facilities?  S&T has honored dozens of people whose influence has helped shape the campus, building it into one of the nation's top technological research universities. Their stories are legendary — at least within our Miner Nation.
Test your knowledge of Missouri S&T's buildings. More than 250 students earned perfect scores on the quiz, and 42 were randomly selected for prizes.
Not ready to take the quiz? Read on and study up.
Formerly the Electrical Engineering Building, Emerson Electric Co. Hall was named after Emerson, which provided funding for renovations and an addition to the original electrical engineering building in 1996. The renovations and construction were completed in 1998, and the building was rededicated Emerson Hall.

Toomey Hall was named after John Toomey, who earned a bachelor of science degree in mechanical engineering in 1949 and a master of science degree in mechanical engineering in 1951. Toomey served as a Navy pilot in the Pacific Theater during World War II and became a fan of aerospace engineering, as well. In 2004, he made a substantial pledge for the modernization of the building that houses the mechanical and aerospace engineering programs at S&T.
Story by Peter Ehrhard and Mindy Limback
Photos by B.A. Rupert