The term experiential learning may be a recent invention, but Missouri S&T's reputation for preparing students for the real world through a hands-on approach to learning extends back to our founding some 145 years ago. Starting this fall, it is now a formal part of the S&T student experience.
By the time they graduate, every member of our freshman class will take part in at least one experiential learning project. It's more than a graduation requirement — it's a time-proven way to prepare for life after college.
Here are just 10 of the many ways students can take a modern-day approach to hands-on learning.
Take a trip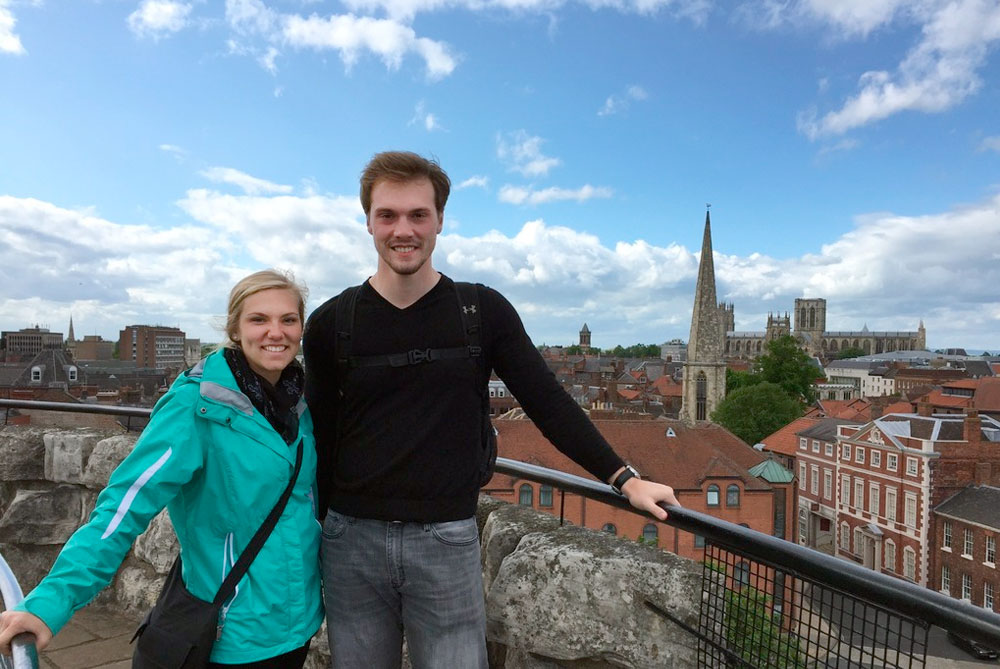 One of the best ways to learn about other cultures is to live and learn in another country. Whether you want to study in a foreign land for a semester or just a few weeks, Missouri S&T's study abroad programs offer opportunities in more than 40 countries. You could study in France, London, the Bahamas or just about any other part of the world.
Put me in, coach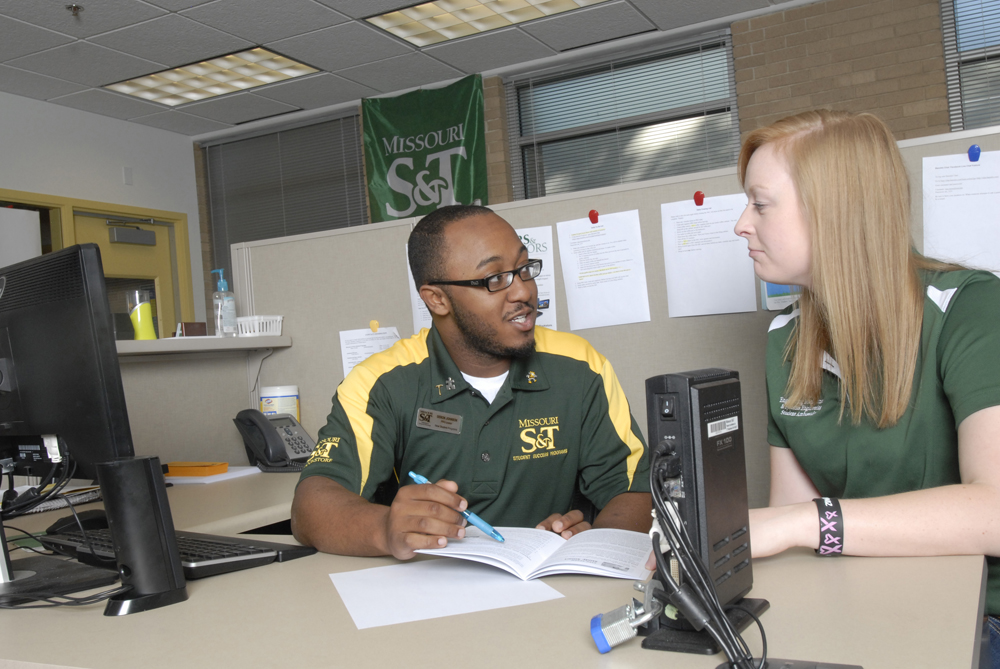 You don't have to be a gifted athlete – or an athlete at all – to become a coach in the Burns & McDonnell Student Success Center. Think of it as a one-stop success shop where you help your fellow students improve their study habits, overcome procrastination or learn how to handle stress. Bonus: You also get to hang out with therapy dogs.
Work it out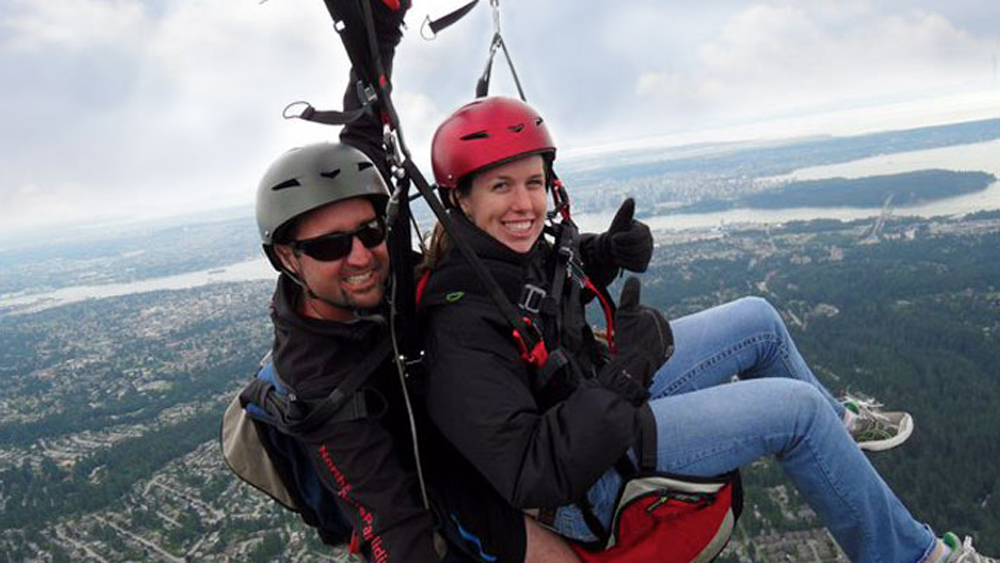 Spend a summer or a semester as an intern with one of our business partners. That's what Kayla Billadeau did, five times over, before graduating in 2013. Or take a little more time off working in a co-op or externship. Connect with our career opportunities and employer relations staff to find out what's available.
Do your research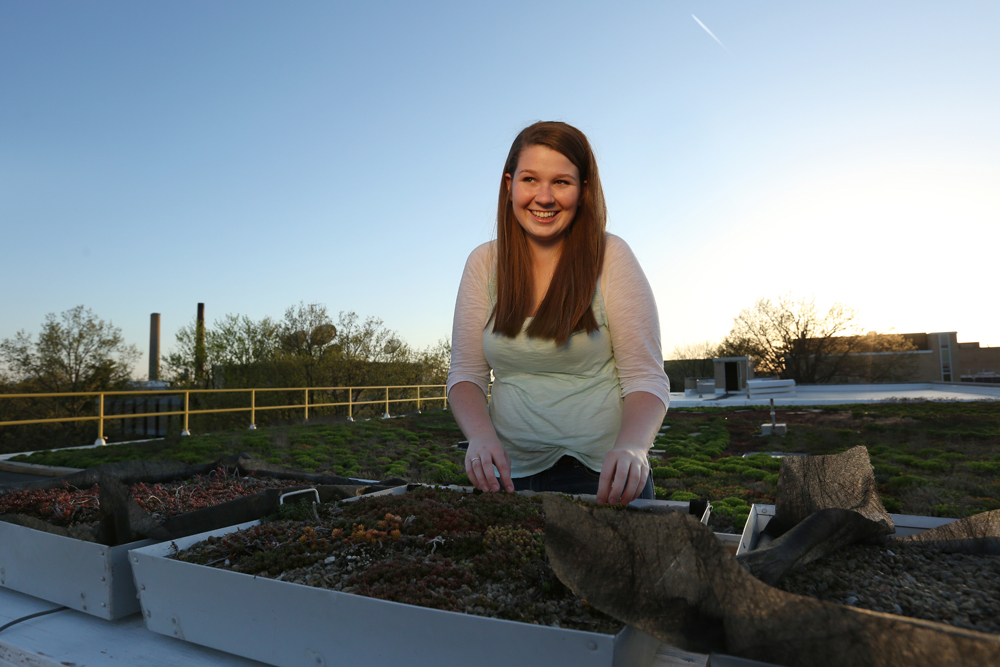 Love digging into a research project? Work alongside our exceptional faculty on real-world research through our Opportunities for Undergraduate Research Experience program. Environmental engineering student Katherine Bartels is one of many who took the OURE approach. She studied the impact of stormwater drainage under the direction of Professor Joel Burken.
Go to the head of the class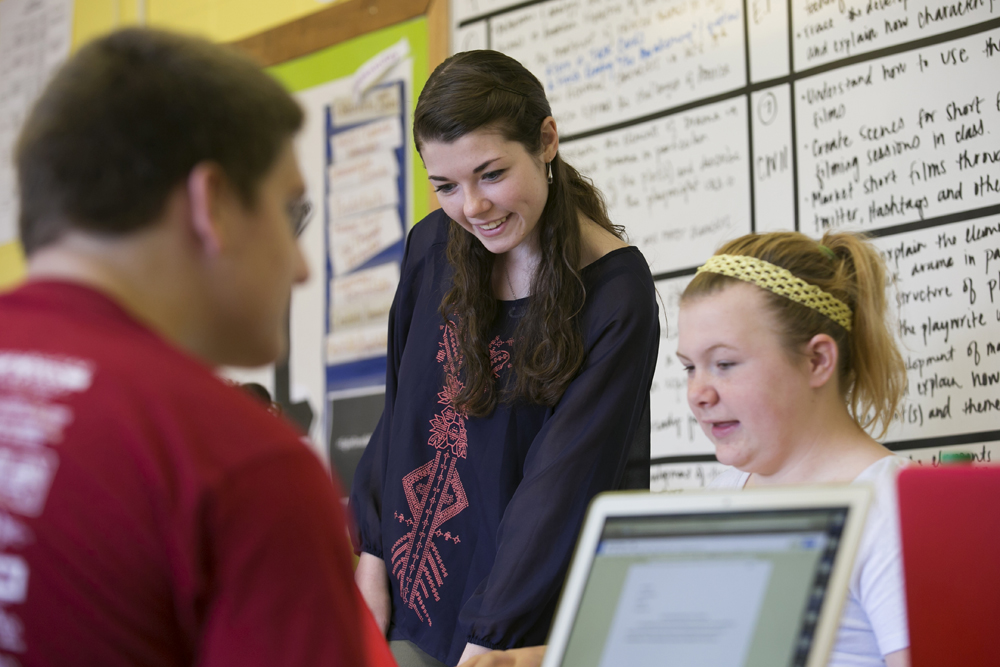 Our teacher education program has expanded with the recent addition of an elementary education program focused on science, technology, engineering and math (STEM) education. That growth brings you even more opportunities to teach. Recent grad Bekah Davis did just that, earning an English degree and teaching certificate while learning first-hand as an instructor at John F. Hodge High School in nearby St. James, Missouri.
Designed to succeed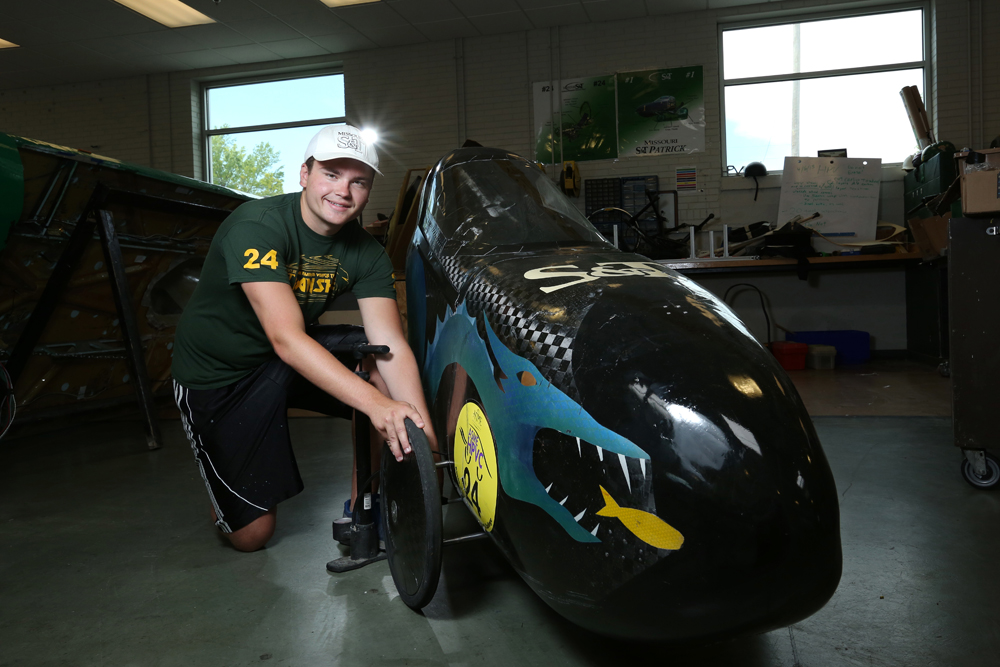 Lucas Parker is obsessed with physical fitness. But instead of just going to the gym, he's found another outlet for his fitness fanaticism: the S&T Human Powered Vehicle Team. Each year, that team designs, builds and races an aerodynamically fitted recumbent bicycle or tricycle – and the team usually does quite well. The Human Powered Vehicle Team is one of 14 student design teams affiliated with the Student Design and Experiential Learning Center. But if recumbent racing doesn't float your boat, maybe you should join the Concrete Canoe Team, Engineers Without Borders, the International Genetically Engineered Machines Team or one of 10 others.
Be outstanding in the field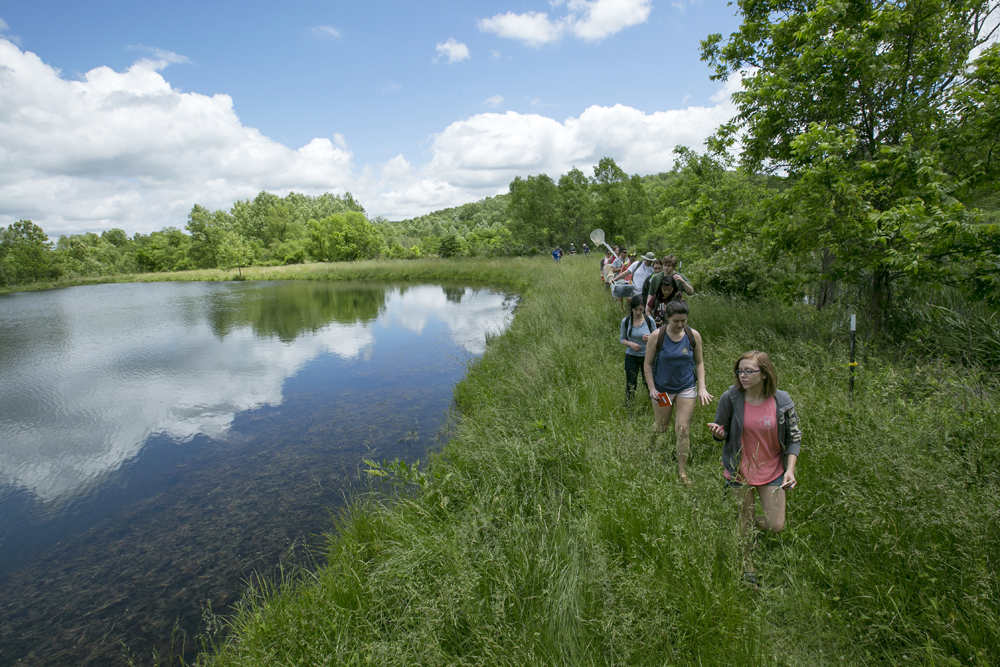 You don't have to get too far from Rolla to get some hands-on field work. At the Bohigian Conservation Area, just a few miles away, S&T students are learning field ecology as they study the flora and fauna of the Mill Creek watershed. But some field work will take you to distant locales – from the deserts of Utah to the heights of Machu Picchu.
Serve your community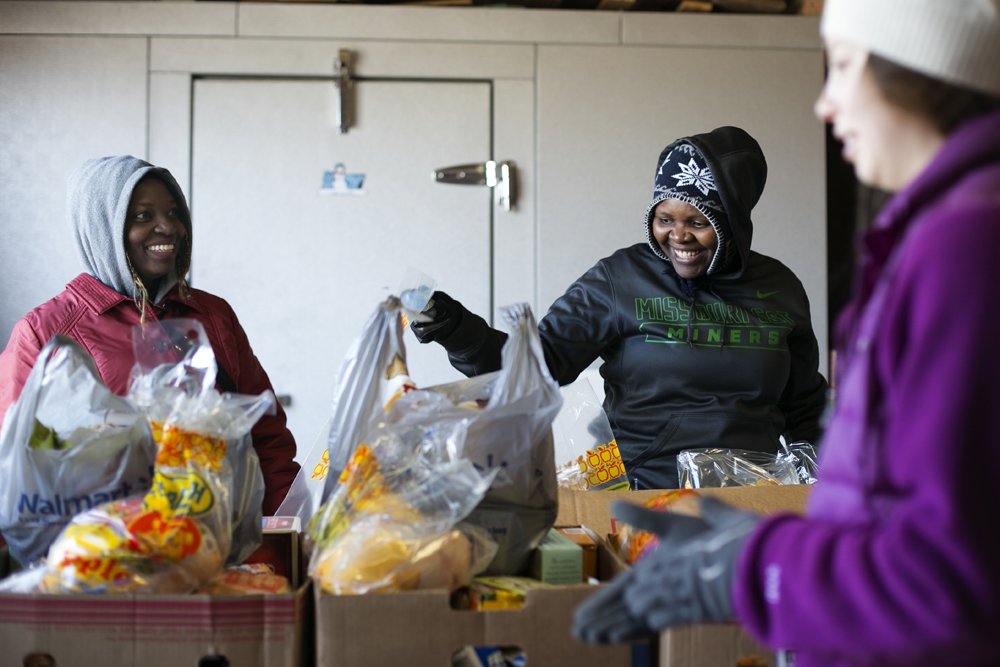 As Martin Luther King Jr. said, "Everybody can be great, because anybody can serve." Missouri S&T offers students many opportunities to serve – from Engineers Without Borders' humanitarian projects in other countries to our Miner Challenge alternative spring break service program and community efforts via our new minor in humanitarian engineering and science.
Get into leadership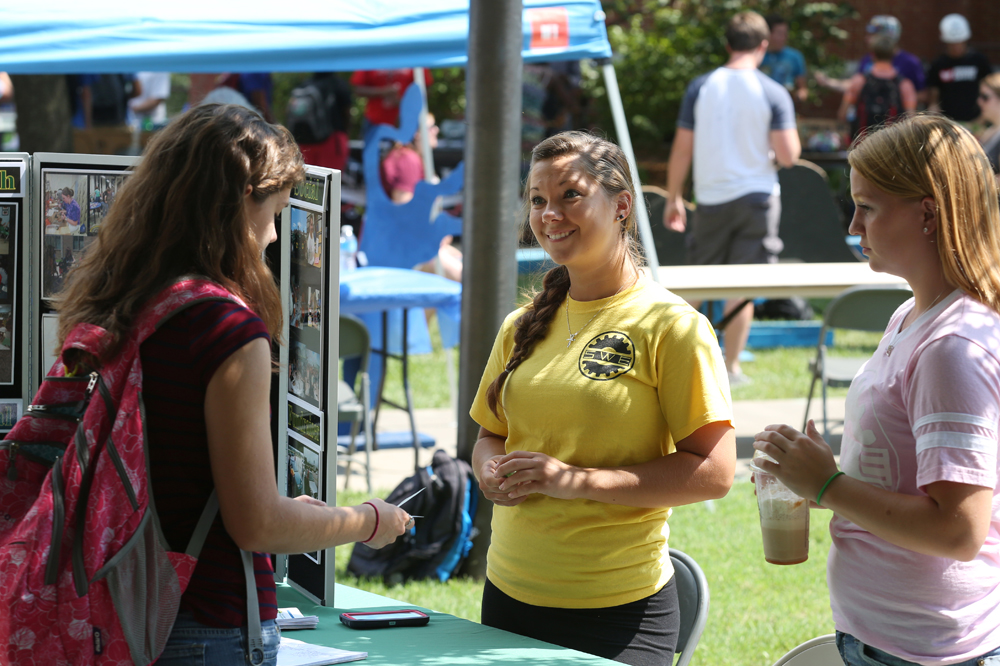 Whether you intern for Associated Students of the University of Missouri or lead one of S&T's governing groups, like Student Council – as Ashley Koesterer did – or the Student Union Board – like Nick McGraw – your campus needs students who are willing to help govern. Dozens of student professional organizations – like the Society of Women Engineers – make similar leadership opportunities available. (Pictured above: SWE president Rebecca Reifel talks about the organization with other students at last fall's MinerRama.)
Be a good sport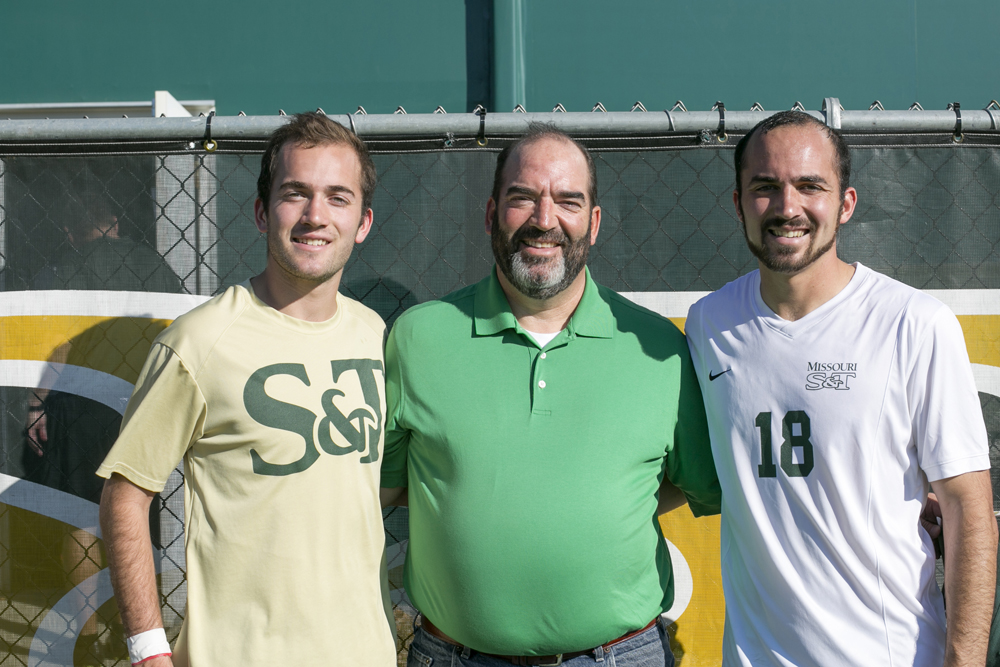 Playing a leadership role in intercollegiate athletics teaches teamwork, time management and leadership – qualities essential to lifelong success. Those are lessons Bob Dzvorak, a 1986 graduate, learned years ago as a member of the S&T soccer team. And they're lessons his sons David (above, right) and Chris (above, left) have been learning on the field more recently. "Playing soccer here at S&T has taught me to live my life under pressure and competition through successes and failures, which I feel will help me in the work force following graduation," says Chris.
These 10 activities just scratch the surface of S&T's experiential learning opportunities. To learn about other programs or projects that may meet the experiential learning requirement, visit S&T's office of undergraduate studies.