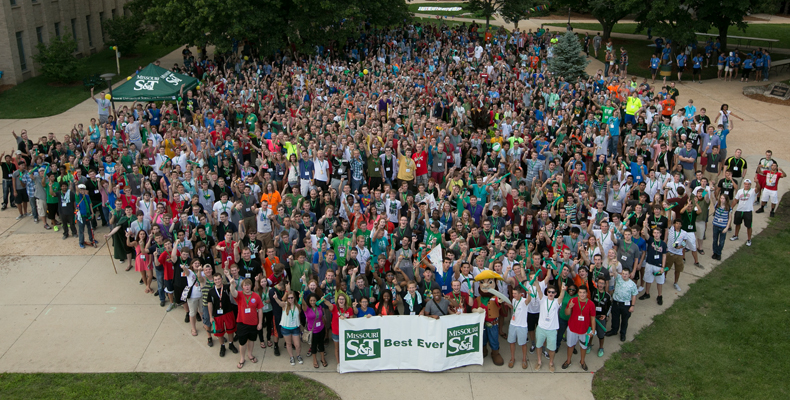 This week marks the arrival of Missouri S&T's incoming Class of 2018. The majority of this first-year class calls Missouri home, although the 1,300-plus members also hail from 32 other states, the District of Columbia and five foreign countries. Nearly one-in-four of them will be first in their family to attend college.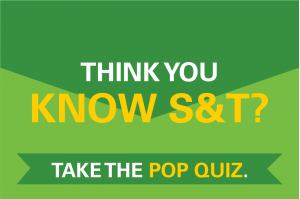 Not surprisingly, the Class of 2018 is no stranger to STEM fields. Roughly 36 percent were involved with Project Lead The Way and 21 percent were involved with FIRST Robotics in high school.
We asked a few members of the Class of 2018 what was on their mind as they entered college. Here's what they had to say:
What are you most looking forward to as an incoming freshman?
"The college life – living in the dorms and meeting new people." – John Scott, Bryant, Ark.
"Meeting new people and getting opportunities to do engineering projects." – Michael Alexander, Blue Springs, Mo.
"Not being in high school. That makes me happy!" – Leslie Bixler, Grain Valley, Mo.
Why did you choose Missouri S&T?
"Because it's a great engineering school. I grew up hearing about it." – Jason Buckingham, Cedar Hill, Mo.
"It was the best choice financially and academically." – Abdullah Khan, St. Louis
"I came to Missouri S&T because it had my major – ceramic engineering. I like the chemistry of it." – Evan Musterman, Troy, Mo.
"It seemed like a really good school, and I was willing to go out of state for it. On top of it, it's cheap." – William Kyle, Irving, Texas
What student organizations are you planning to join and why?
"I'd like to join a design team and find something like rock climbing." – Logan Moore, Collinsville, Ill.
"I plan to join NSBE (National Society of Black Engineers)." – Kyla James, St. Louis
"I want to join the Spelunking Club." – Simin Wu, Springfield Mo.
"I'm going to join the Cycling Club. It's been a hobby of mine since I moved to Rolla." – James Logiudice, Rolla, Mo.
Which degree do you hope to pursue and why?
"Chemical engineering. I find it very interesting." – Katie Dundon, Arnold, Mo.
"Mechanical engineering. I like building stuff and it's one of the most diverse engineering degrees." – Madeleine O'Neill, Manchester, Conn.
"Biological sciences. I want to get MD Ph.D. and do research." – Jenna Oldman, St. Louis
"Nuclear engineering. I like calculus!" – Whitney Vermillion, Marshfield, Mo.